XXIII Saint Nicholas Gala


On december 5th, we held our traditional Saint Nicholas Gala
this year for the 23rd time! – in the beautiful setting of the Puente Romano Hotel.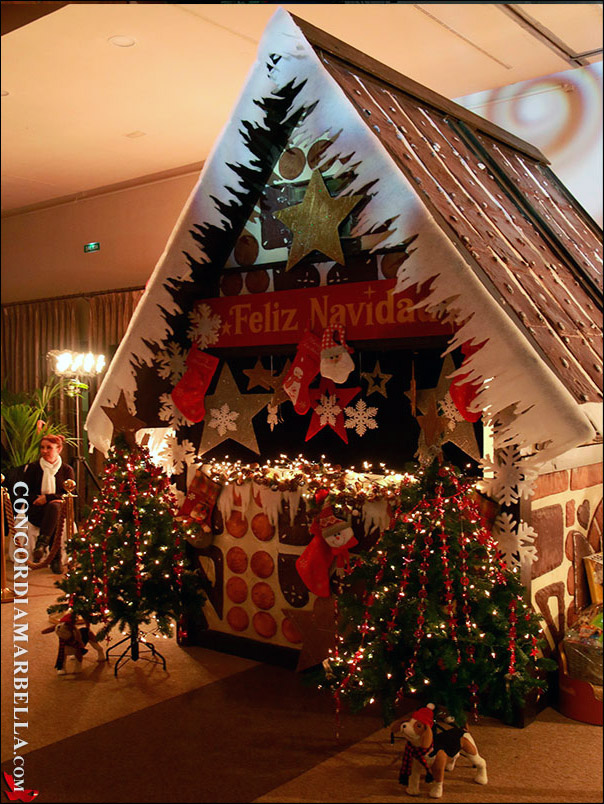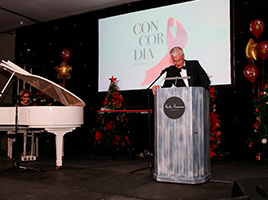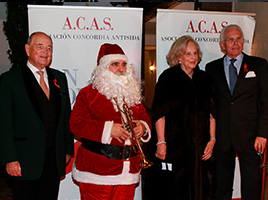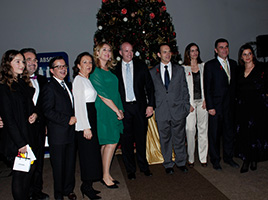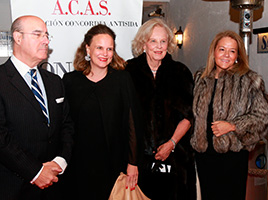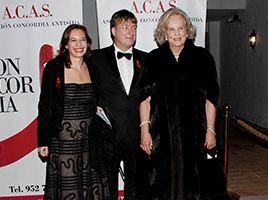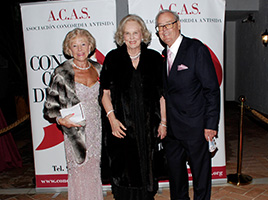 With the help of a great team composed by contributers and volunteers of Concordia and the employees of the hotel, the salon Andalucía got imbued with a warm and festive pre-Christmas atmosphere, recalling the many moments of magic anticipation which are the essence of these days and taking us back to our fondest childhood memories.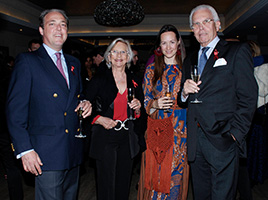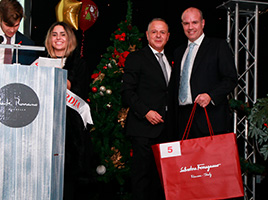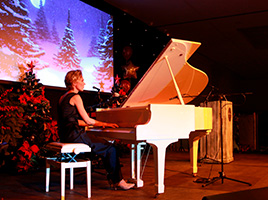 Our heartfelt thanks go to our generous sponsors: Mrs. Begoña Sierra de Albor whose charming Christmas dolls are, year after year, a happy highlight on our guests' tables, Mrs. Monique Nepveu, Mrs. Eliane Thorn, Mr. and Mrs. Mathias Kaindl, Mrs. María Rosa Coello and Fundación Unicaja.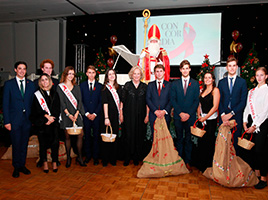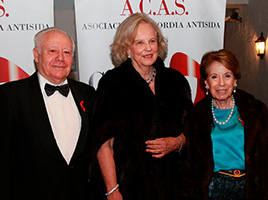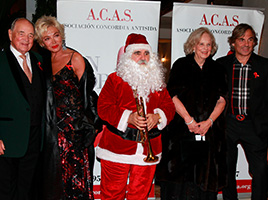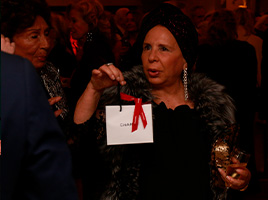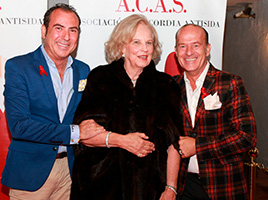 We are very grateful for the longstanding confidence and good cooperation we enjoy from prestigious firms like Lepanto, Absolut Elyx and Chivas who once again offered their much appreciated cocktail bar by courtesy of Pernod Ricard, Bodegas Lara and L'Occitane en Provence.
This year's candy bar was kindly provided by Celicioso.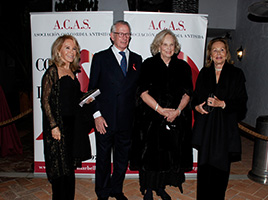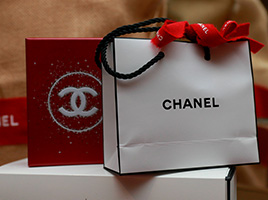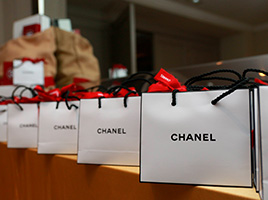 Chanel and Chivas generously contributed the welcome gifts for our guests. A big thank you to all for your altruism! And our gratitude extends of course to all the firms, companies and shops which again and again cooperate with Concordia contributing valuable gifts to our popular raffle!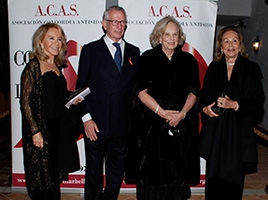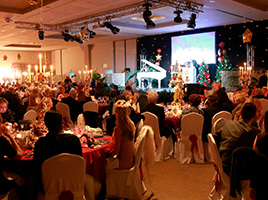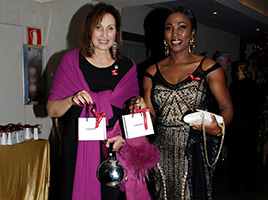 The chef Thomas Stark and his team delighted our palates with delicious tapas and an exquisite menu with a few nods to traditional recipes of the festive saison.
The Concordia Award with the diploma of our Association went to Mrs. Esperanza García Maldonado who takes good care of our accounts since many years, an arduous task indeed for a charity organization like ours. Thank you so much, dear Esperanza, for your much appreciated cooperation with Concordia!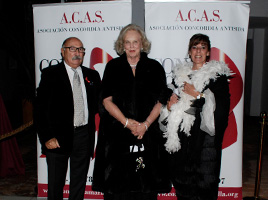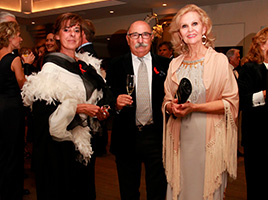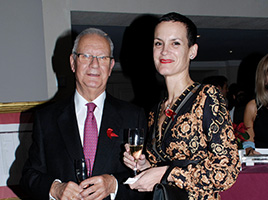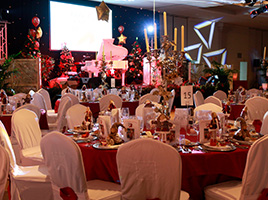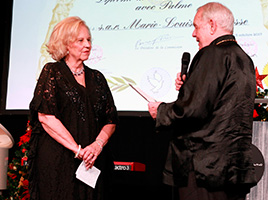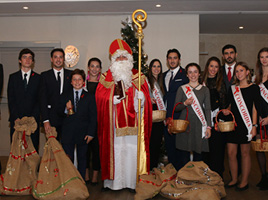 And we have the great pleasure to be able to refer to another award – an award granted to our president! The Ligue Universelle du Bien Public has awarded the Gold Medal with Palm and diploma to HRH Marie-Louise Schönburg for her service to humanity. Our most sincere congratulations from all the Concordia team!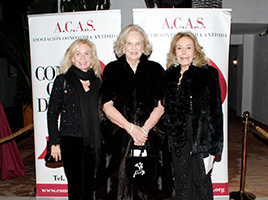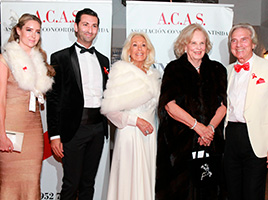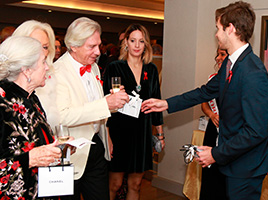 This year´s Gala was enriched by the extraordinary performance of Sky du Mont and Christine Schütze who made us have a good time with their entertaining and ingenious approach to the subject of Christmas. Embedded in classical Christmas music and complemented with songs interpreted on the piano by Christine Schütze, actor Sky du Mont read a Christmas tale, with charm, depth and lots of twinkles in the eye...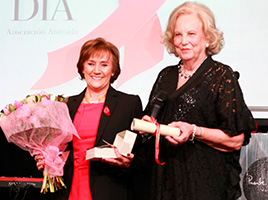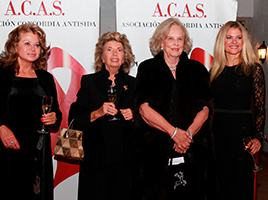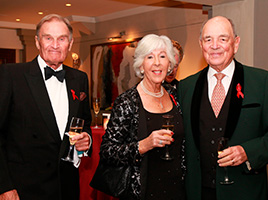 The night ended with everybody on the dancing floor, enjoying the rhythms of Menchu and Javier till the late hours.
A beautiful Gala which gathered for the good cause the friends of Concordia and all those who support the fight against HIV/AIDS.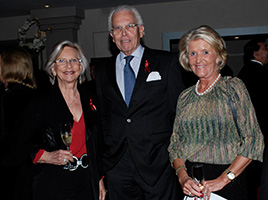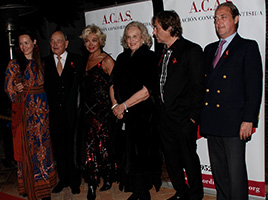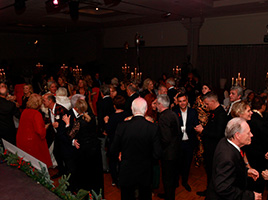 Our heartfelt thanks for your precious help once again!

¡Una cena deliciosa, una fiesta animada y un ambiente amistoso y alegre fueron un año más las señas de identidad de la tradicional Gala de San Nicolás de CONCORDIA!
¡MUCHAS GRACIAS A TODOS!